Due to its semi-enclosed geography and the intensity of human activity it concentrates, the Mediterranean is one of the most plastic-polluted seas in the world. In 2020, with the health crisis, the consumption of single-use plastics has greatly increased. While some are essential to slow the spread of the virus, it is important to remember that plastic pollution is one of the major environmental blights of our century. Limiting the use of non-essential plastics is therefore essential to avoid exacerbating an already serious problem.
This is why BeMed continues to support, through its call for micro-initiatives, projects that aim to reduce plastic use and find alternatives, improve waste collection, raise awareness, engage stakeholders and help implement regulations.
In 2021, 12 new projects in 9 different countries will be added to this network:
• Awareness raising, research and implementation of alternatives to plastic in the agricultural sector. Association Doctor Vet in Community – Albania
• Use of alternatives to plastic bags in a network of bakeries in Bizerte. Association de protection et de sauvegarde du littoral de Bizerte – Tunisia
• Inventory of single use plastic consumption habits in Menorca and implementation of the "Plastic Free Balearics Certification" in local businesses. Menorca Preservation Fund – Spain
• Cleaning and characterization of waste found on the seabed ont the Ulcinj region to raise awareness and engage the public and municipalities. NGO Green Life – Montenegro
• Improvement of the waste collection system in Ulcinj region, support for local businesses in their search for alternatives to plastic and mobilization of local environmental organizations. Regional Development Agency- Ulcinj Business Association – Montenegro
• Use of a low-tech machine to transform plastics collected at sea into recycled everyday objects. Skopelos Dive center P.C – Greece
• Scientific study to better understand the micro-plastic pollution caused by shellfish farming practices and raising awareness among stakeholders. UMR MARBEC – France
• Characterization of macro and micro waste collected on land and at sea on the west coast of Malta to inform and involve stakeholders and create an educational kit. Zibel – Malta
• Quantification of marine pollution with Cypriot diving clubs and use of the data collected to raise awareness among the general public and tourists. iSea, Environmental Organisation for the preservation of the aquatic ecosystems – Greece, Cyprus
• Creation of environmental clubs in primary schools in Nabeul to educate children and set up selective sorting in these establishments in collaboration with the municipality and the ANGED. Association écotourisme environnement de Nabeul (ETE+) – Tunisia
• Raising awareness among stakeholders and the municipalities to support them towards the writing and implementation of a waste management plan on two Croatian islands. Association TATAVAKA – Croatia
• Data collection and assessment of the recyclability rate of plastic waste to raise awareness among the public, schools and decision-making bodies on the importance of reducing our consumption of single-use plastics. MareVivu – France
The Beyond Plastic Med (BeMed) association
BeMed was founded on the initiative of the Prince Albert II of Monaco Foundation and in partnership with the MAVA Foundation, Surfrider Europe Foundation, Tara Océan Foundation and IUCN. BeMed's objective is to fight plastic pollution in the Mediterranean by working alongside the stakeholders on the field.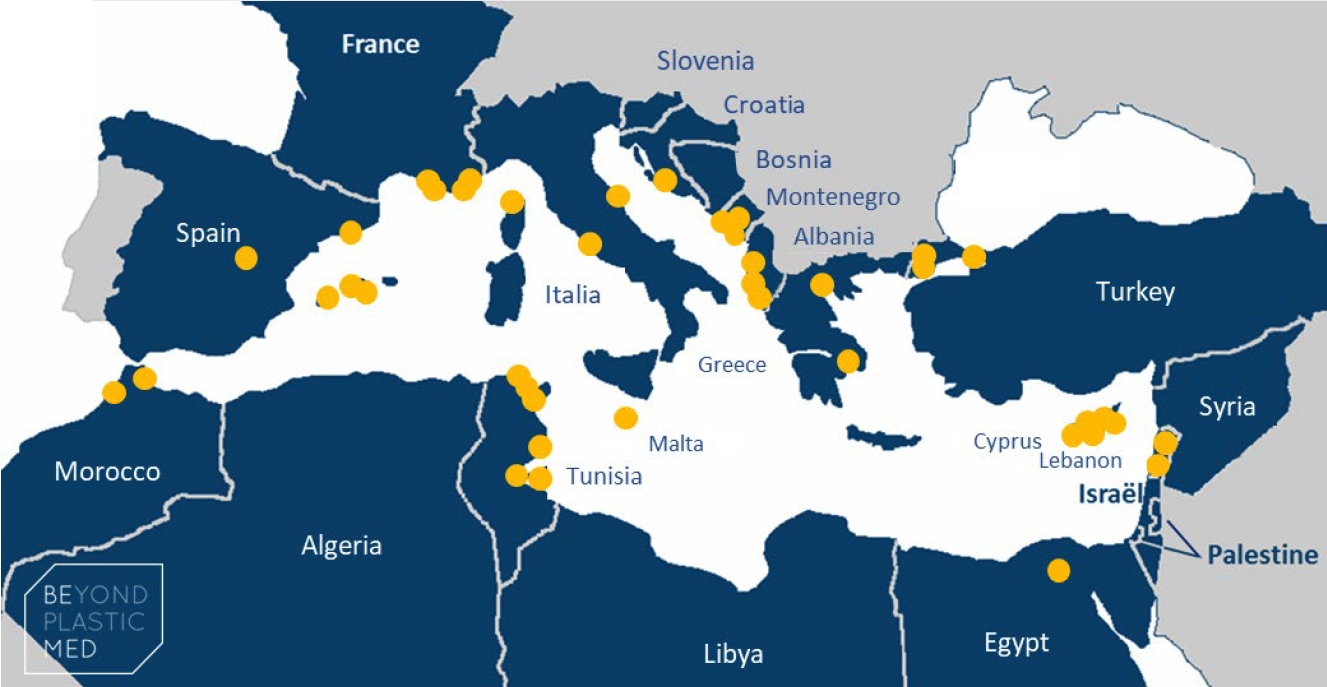 BeMed receives the generous support of the Didier and Martine Primat Foundation and the Aether Fund of the Foundation for Future Generations for its call for micro-initiatives.
The BeMed association is hosted by the Prince Albert II of Monaco Foundation.