The Monaco Ocean Week provides a unique forum for discussions, meetings, experimentation and opportunity.
Discover the full 2021 program
All the news from the actors of the Monaco Ocean Week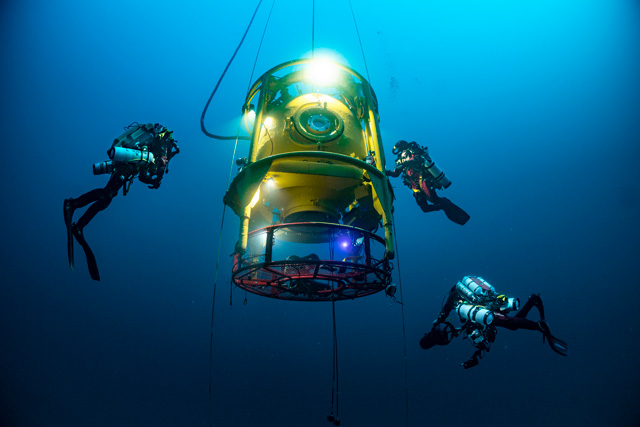 By Caroline Audibert
/ February 10, 2021
For 20 years Laurent Ballesta dreamed only of exploring the depths of the Mediterranean Sea. In July 2019, the biologist, photographer and extreme diver, along with three companions, boarded a strange-looking steel vessel. Sometimes confined in a 5-square-metre pressurised habitat on the surface and at others equipped with diving suits and rebreathers and left to their own devices in the twilight zone, they endured a total of 28 days in a helium-rich atmosphere 13 times denser than the air at the surface. At depths of more than 100 metres, the aquanauts discovered a world that even the sun's rays struggle to reach and yet that supports some of the world's most beautiful ecosystems.
Read More
Read the restitution books
of the previous editions
photos of the MOW
since 2017
those who make the mow possible